Locals Dining Card

The LOCALS DINING CARD allows you to explore the food and dining scene in Minturn and enjoy specials usually reserved for the town locals. Just bring the card attached to your room key with you when visiting any of the participating restaurants. Enjoy being a Minturn local!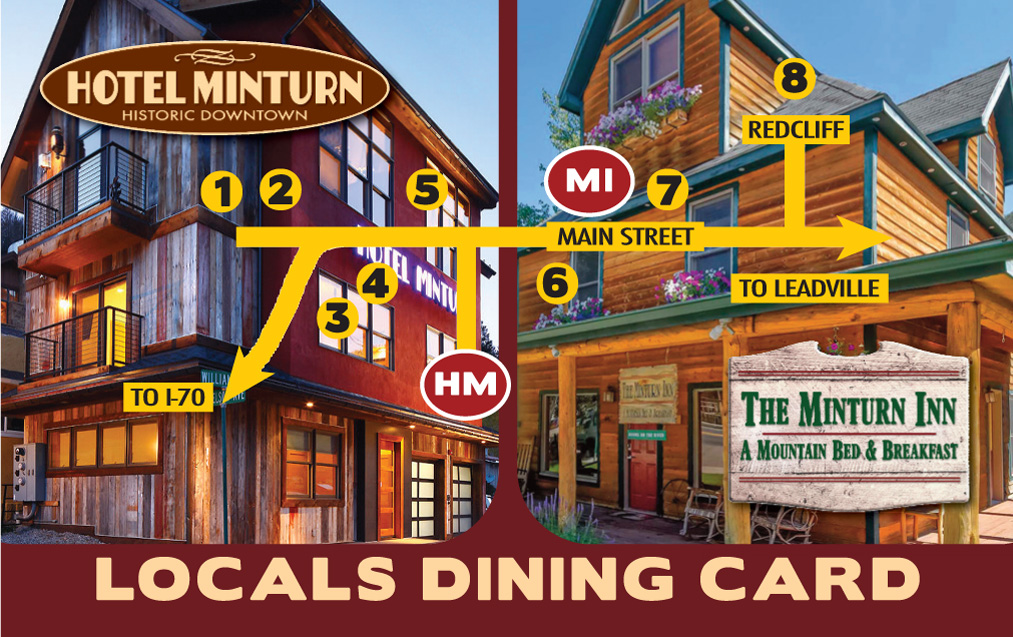 The LOCALS DINING CARD will be attached to your room key and entitles you to "locals" discounts and most restaurants in town! Look at this map to locate your favorite restaurant and just take a short walk over to any of them, all within a few block from the Minturn Inn or Hotel Minturn. You can can also enjoy "our bicycles" to take a short ride around Minturn or go to all these restaurants!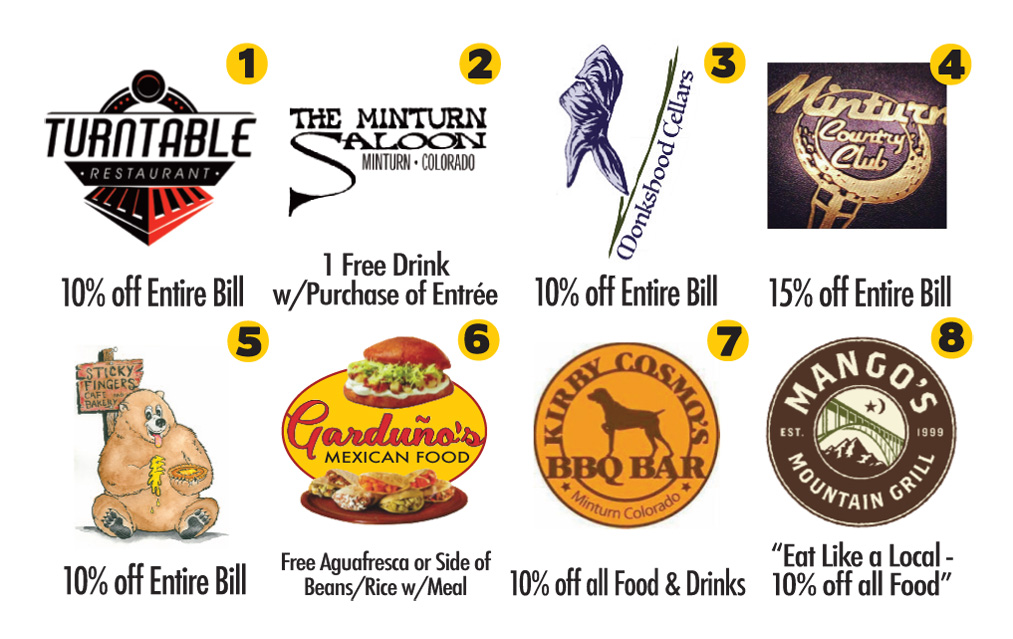 The participating restaurants are the Turntable Restaurant, The Minturn Saloon, Monkshood Cellars, Minturn Country Club, Sticky Fingers Cafe & Bakery, Garduno's Mexican Food, Kirby Cosmos' BBQ Bar, all in Minturn and Mango's Mountain Grill in Redcliff.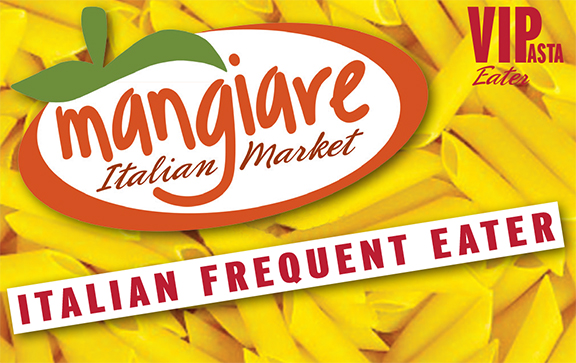 This card, attached to your room key, entitles you to the VERY IMPORTANT PASTA EATER discount, at MANGIARE, the Italian Food Market! Enjoy 15% off on all your purchases while staying at the Minturn Inn !!! Stop by Mangiare in the Meadow Mountain Business Park, just half a mile North of Minturn on HWY 6, for a great selection of Italian specialty foods. You can grab something for a snack while in town or pick you favorite olive oil or pasta to take home with you! Please note that this card is not valid as an Italian Driver License nor as an Italian Passport.