LOCAL FARE

Rocky Mountain Taco Truck
Rocky Mountain Taco is a creation of three longtime Vail Valley residents with a passion for Mexican food. Owners Jose Reza, Chris Mc Ginnis, and Dan Purtell have worked together in kitchens for over a decade. With authentic Mexican cuisine made fresh from quality ingredients, Vail's newest food truck is ready to feed the masses with the "World's Most Best Taco"! The Rocky Mountain Tacos Truck is located by the Vail Brewery in Eagle Vail; the guest of the Minturn Inn enjoy a special price price of $5 for 2 tacos by showing the LOCAL DINING CARD, happy "World's Most Best Tacos!".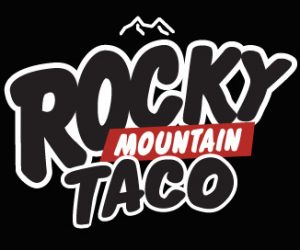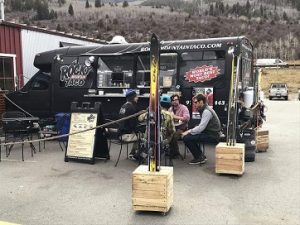 Moe's Original BBQ
Moe's Original Bar B Que was founded by three Alabama boys: Ben Gilbert from Athens, Mike Fernandez from Tuscaloosa, and Jeff Kennedy from Huntsville with a mutual interest in all things Southern: BBQ, blues, college football, and whisky. We love everything on Moe's menu either at the original location in Eagle or on Lionshead Circle in Vail. Moe's Original BBQ smokes all meats fresh daily. Unlike other BBQ joints, they don't stop there. They prepare eight to ten Southern style side dishes and desserts everyday with recipes passed down for generations. Moe's Original BBQ is a Southern soul food revival. They serve great food in an atmosphere that is relaxed, spontaneous, yet civilized….well, sometimes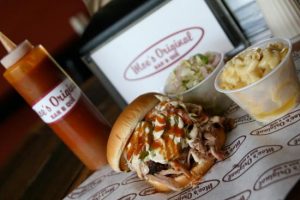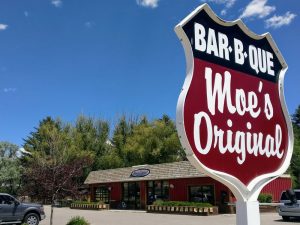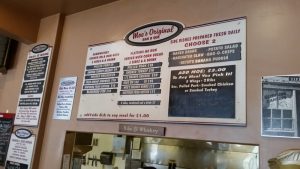 Ein Prosit
Ein Prosit features a great selection of German, Austrian and Belgian beers on draft with sausage and sandwiches and our favorite samplers of different sausages. The casual set up with outdoor benches and tables makes Ein Prosit a great stop for a beer and a flavorful European snack. Our favorites are the the sausage samplers where you can choose 2 or 3 or 4 different sausages: the Stiegl Beer Brat, the Smoked Beef Bratwurst and the Colorado Chorizo Brat are tops, but you should just follow your heart!